AVAILABLE IN STORES AND ONLINE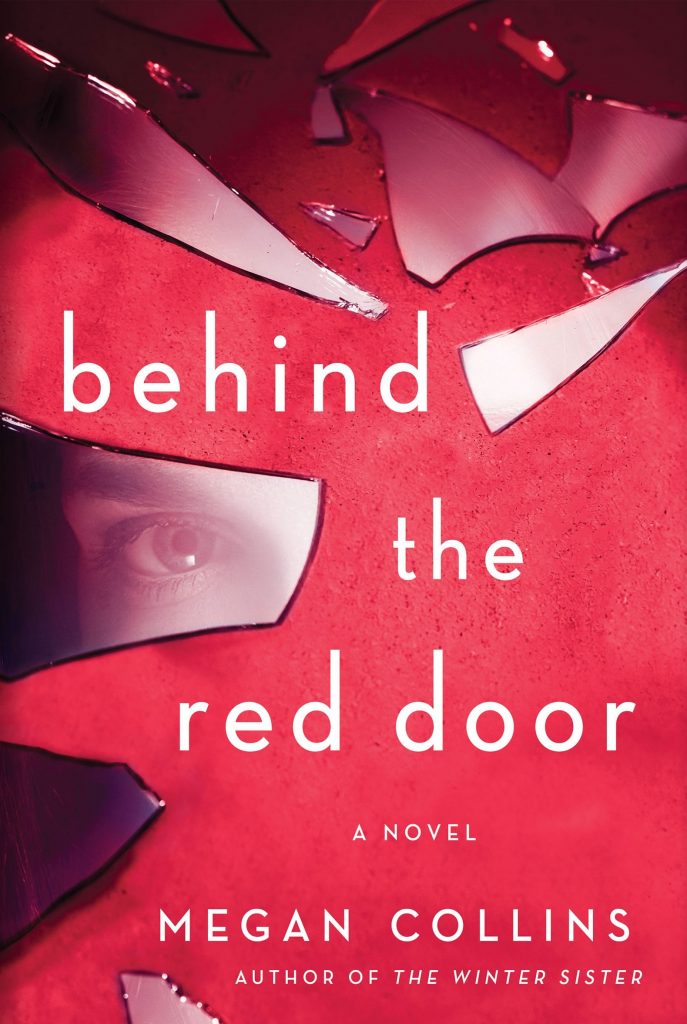 The author of the "suspenseful, atmospheric, and completely riveting" (Megan Miranda, New York Times bestselling author) debut The Winter Sister returns with a darkly thrilling novel about a woman who comes to believe that she has a connection to a decades old kidnapping and now that the victim has gone missing again, begins a frantic search to learn what happened in the past.
When Fern Douglas sees the news about Astrid Sullivan, a thirty-four-year-old missing woman from Maine, she is positive that she knows her. Fern's husband is sure it's because of Astrid's famous kidnapping—and equally famous return—twenty years ago, but Fern has no memory of that, even though it happened an hour outside her New Hampshire hometown. And when Astrid appears in Fern's recurring nightmare, one in which a girl reaches out to her, pleading, Fern fears that it's not a dream at all, but a memory.
Back at her childhood home to help her father pack for a move, Fern purchases a copy of Astrid's recently published memoir—which may have provoked her original kidnapper to abduct her again—and as she reads through its chapters and visits the people and places within it, she discovers more evidence that she has an unsettling connection to the missing woman. With the help of her psychologist father, Fern digs deeper, hoping to find evidence that her connection to Astrid can help the police locate her. But when Fern discovers more about her own past than she ever bargained for, the disturbing truth will change both of their lives forever.
Featuring Megan Collins's signature "dark, tense, and completely absorbing" (Booklist) prose and plenty of shocking twists and turns, Behind the Red Door is an arresting thriller that will haunt you long after you turn the last page.
Praise and Reviews
"Spellbinding, poignant and atmospheric, Behind The Red Door is one of those rare stories you can get utterly lost in. With writing so richly evocative I could vividly imagine every detail, this is a mesmerizing tale in which family bonds are broken, lifelong secrets are exposed, and a woman who suffers a debilitating anxiety disorder must find the truth about her connection to a decades-old kidnapping. Intensely moving, beautifully written and thoroughly enjoyable, I can't recommend this highly enough!"
—Christina McDonald, USA Today bestselling author of The Night Olivia Fell
"In Behind the Red Door, Megan Collins has achieved something remarkable—a dark, disturbing story that is both elegant and fascinating. Exquisite writing, compelling characters and a story so captivating I finished it in a weekend. Few books live up to the word chilling, but this one does."
—Samantha Downing, USA Today bestselling author of My Lovely Wife
"Megan Collins is the master of emotionally resonant, deeply personal suspense fiction where the small details are just as chilling as the dramatic turns. Behind the Red Door is gripping and gorgeously-written and, like her stellar debut The Winter Sister, I'm certain this book will haunt me for years to come."
—Layne Fargo, author of Temper
"Taut, provocative, disturbing—Megan Collins' sophomore novel is more than a thriller; it's a dark and deeply compelling examination of the knife's edge between trust and fear. With muscular prose and richly wrought characters, Behind the Red Door grabbed me, startled me, and didn't let go until I'd torn through every chilling word."
—Andrea Bartz, author of The Lost Night and The Herd
"Atmospheric and haunting, Behind the Red Door is at once a chilling tale of complicated family dynamics and a riveting mystery. Elegant prose, intriguing characters and taut pacing make this book unputdownable."
—Daniela Petrova, author of Her Daughter's Mother
"Behind the Red Door is stunning in every way. Fern Douglas digs her fingers into your brain until you're hooked and want more. I'm still reeling from this. Megan Collins is a masterful writer and this novel is full of twists you didn't expect. It will leave you breathless and shaking in the best way."
—Amina Akhtar, author of #FashionVictim